We are a group of seasoned publishing professionals. We've learned the ropes in the publishing business the traditional way — by doing the work. Before joining Boulder Bookworks, our team members have been department heads at publishing houses, teachers, business owners, publishers, and industry leaders.
OUR MANAGEMENT TEAM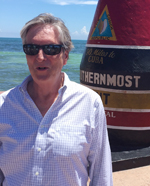 Alan Bernhard, Partner
Alan Bernhard began his career in computer science, and then as an editor and designer. He learned hands-on with the leading legal and financial publishing corporations Pandick Press and U.S. Banknote Corp in Boston and New York. Alan moved west to direct a national magazine division, which he eventually purchased and spun off into one of Colorado's largest and most successful production houses. Specializing in publication development and book packaging for publishers around the country, his companies acquired a reputation for excellence in design and expertise in the constantly evolving world of technology. During the 1990s, Alan served in book industry leadership positions, including four years as Executive Director of Rocky Mountain Book Publishers, and six years as Executive Director of the Publishers Association of the West. There he spearheaded record growth in the National Publishing Conference. He has also served as publishing director for an imprint of Houghton Mifflin Harcourt. Co-founding Boulder Bookworks with book industry colleagues, he continues to provide clients with the insights earned during his long career in magazine and book publishing.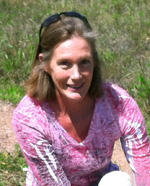 Carrie Jenkins Williams, Partner
Carrie Jenkins Williams began her career in the publishing industry in the 1980s. She has worked for academic and university presses as well as regional publishers such as Westview Press, University Press of Colorado, and Pruett Publishing. Her experience includes editorial, marketing, sales, and acquisitions. Carrie was also a consultant for U.S. presence to the Kenyan children's book publisher, Jacaranda Designs. In addition to her publishing career, Carrie has taught high school English and she taught her three children for ten years at home.