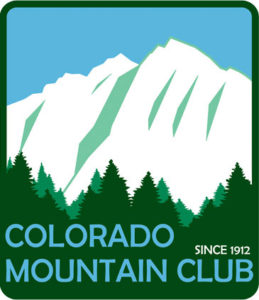 The Colorado Mountain Club is one of Colorado's oldest outdoor organizations. Founded in 1912, it is dedicated to adventure, conservation, and education. To meet its education mission, The Colorado Mountain Club runs a book publishing imprint, CMC Press, which publishes books dedicated to sharing knowledge of mountaineering and the environment with the both novice and seasoned mountaineers.
The Challenge. The Colorado Mountain Club's publishing imprint, CMC Press, was looking to retool and revive. They engaged Boulder Bookworks' team to manage their publishing division. Our job: to transform the division into a more profitable imprint.  Better targeted publishing processes would help CMC Press build a competitive advantage in the guide-book marketplace.
The Plan. We studied what readers want from a guide book. We then refocused CMC Press's editorial mission on books that are in high-demand in the outdoor marketplace. We redesigned CMC Press guidebooks to give them better visibility on store shelves and we put those newly designed books in places where outdoor-enthusiast book buyers would find them.
The Process. We assembled an editorial advisory board to find new authors for shorter, region-specific, less expensive guidebooks. We lowered the production costs by using book manufacturers who specialize in color books. Our hands-on approach with national book distributors expanded the placement of books into more diverse sales venues where consumers would see them.
The Results. Focused editorial efforts made new content acquisitions easier and less costly, and the number of titles CMC Press could publish grew. CMC Press revitalized once it had a reproducible publishing plan in place. Publishing was once an expensive mandate in CMC's 1912 mission statement. Now profits from CMC Press support other educational outreach work.