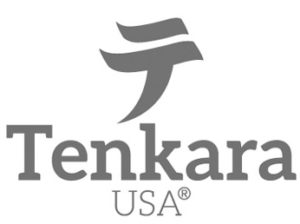 Tenkara USA manufactures tenkara fishing rods and equipment. It also teaches people the art of tenkara—a  200-year-old Japanese method of fly-fishing. Tenkara USA was interested in exploring publishing as a marketing tool to help build a community of like-minded tenkara enthusiasts.
The Challenge. As a new company focusing on introducing a Japanese style of fly-fishing to the US, Tenkara USA sought to  grow their community magazine. Focused on the art and culture of tenkara fishing, Tenkara Magazine fostered the exchange of ideas and nurtured connections among a growing tenkara fishing community. With a pool of novice writers, our job was to bring the fishing experiences of existing and new authors to life for readers.
The Plan. Tenkara USA had an Internet presence with effective social media and event sponsorship to build their market. Our plan was to enhance that presence by developing and producing a high-quality, ad-free annual magazine to appeal to the growing tenkara community. We prioritized content acquisition and intellectual property practices that could be used as a foundation for future publishing endeavors.
The Process. We immersed ourselves by learning tenkara fly-fishing techniques. We then helped acquire the writers, illustrators, and photographers who had a tenkara story to share. We built an editorial process and collaborated on design plans for the magazine. We drafted a budget, issued author contracts, edited articles, produced the magazine lay-out, and managed the manufacturing for print and Internet distribution.
The Results. The new volumes of Tenkara Magazine improved the reader experience with an enhanced editorial quality and a thematic presentation of articles. Tenkara USA could reach more readers with a broader market distribution from added bar codes and an ISBN number for the print edition and the availability of the magazine digitally for international readers.